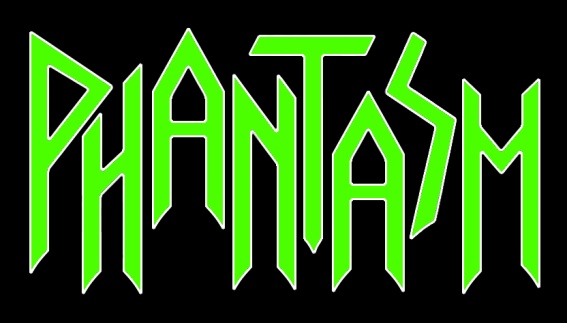 Amerika'nın Wisconsin eyaletinden 88 yılının sonunda "Phantasm" adında bir death metal grubu kurulmuştur . Kayıt ettikleri ilk parçaları "Keeper of The Dead" olmuştur, "

Lycanthropy

" adlı ilk demoda yer alır. Dr. Shrinker grubundan iki elemanı barındırmıştır; davul-vokal ve gitarist tarafından daha sert, ürkütücü ve aynı zamanda orijinal bir şeyler yapma isteğiyle kurmuşlardır grubu.

Genel irtibarı ile grup bana binlerce demo arasından sıradan diyemeyeceğim bir tatta gelmiştir ilk dinlediğimden beri. Parça uzunlukları ortalama death metal parçalarını fazlasıyla aşar;

7 dakikalık, 9 dakikalık

işler yapmışlardır. Yapmışlar; diyebiliyorum çünkü bu kadar uzun süre aynı parça üzerinde bir insanın dikkatini kaybetmesi çok kolay ve böyle bir

kaygı

güdeceğinizi grupla tanıştıktan sonra bir kez daha düşünün derim.

Son kadrodaki hal;



Tony Brandt

– Davul, Vokal (Dr. Shrinker, Human Evil, Mad Laughter)


Lee Groth

- Bas (Mad Laughter, Mortal Dread (USA))


Scott McKillop

- Gitar (Dr. Shrinker, Human Evil)


Doug Schoeneck

– Gitar




Genelde grup bu uzun soluklu parçalarda orta tempo gitse de odağın kaybolmaması amacıyla kısa atmosferik iniş çıkışlar koymuş, böylece tekrar hissi en aza indirgenmiş. Misal, ortalama uzunlukta bir death metal parçasına nazaran ne zaman bitecek diye parçanın bitmesine yas tutmuyorsunuz ilginç bir şekilde çoğu zaman. Parçalar uzun olmasına rağmen kopukluk durumu katiyen yok, zaten bu grubun bana

sıra dışı gelmesinin

sebebi ise korku filmlerine çok rahat

soundtrack

olabilecek bir yol tutmuş olmaları. Parçalar kesinlikle günümüzün çoğu grubu gibi

formulize

, tek tip mantıkla gitmiyor; bir bütünlük elbet var lakin parçayı tükettiğim zaman beni hala aç bırakmayı başarıyor.

Korku efsaneleri Impetigo'dan etkilendiklerini söylememe gerek yok sanırım. Hızlandığı yerler olsun groove gidilen pasajlar olsun "

ölümsüzü

" hatırlatmaya oldukça iyi bir sebep. Kimi parçalarda synth kullanılmıştır. Bu durum tabi synth popçu Varg gibi bir kullanım söz konusu değil. Enstrumanların kesildiği atmosferik pasajların girdiği bölümlerde minimal olarak ya da introlarda;

korku teması

nı

vurgulama amaçlı kullanılmıştır. Gayet de mütevazidir kendisi.



Kurt hastalığı demosunda yer alan parçalar;



1.A Burning Sensation




2.Keeper of The Dead




3.The Dead Care Center




4.Palace of Blood




5.Lycanthropy




6.A Rotting Surprise




7.Put To Sleep



Vokal ve davul aynı kişi ve görevini çok da stabil yerine getirmiş. Vokaller old skool vokali, ve mezarlık kokusuna has, zift gibi çıkıyor amcanın ağzından.

Acı dolu yakarışlar

temayla iç içe çok iyi bir uyum içinde işlenmiş. Davullar sıkça gitarı destekleyerek gidiyor, tomlarla introlarda

basit ama etkili

girişler oluşturulmuş; çok fazla atraksiyonu yok. Çift kros yerler, spa spalar bilindik biçimde hızlı yerlerde çalınmış, yani genelde en çok kullanılan kalıpların dışına çok çıkıldığı söylenemez, ama bu parçaların değişkenlikleri doğrultusunda

hiç can sıkıcı

bir duruma dönüşmüyor iyi ki, ya da yorucu bir hale gelmiyor.

Günümüzdeki gibi

kimin dakkada bilmemkaç kez

blast beat

atabildiği sidik yarışındakinin aksine soğuk mezar taşlarını parselleyen bölümleri mevcut ve onun kadar çiğ ve leş kokan bir sound'a sahip.

Tema zaten grubun her adını koyduğu işten belli, biz bu işlerin onurlu bayrak taşıyıcılarıyız edalarında hakikaten, ki hak ediyorlar da; geçmişte değeri bilinmemiş olsalar da. "A Rotting Suprise" parçasının

introsu

ne kadar da leziz

bir şey öyle bittikçe başa sarmak istediğim nadide introlardan biri; bir kereye doyamıyor insan.

Sıra gitarlarda, gitar tonu keskin ve cilasız gayet, beton kafa gitarı tam, vaziyet hızarın yetimi.
Bu grupta öyle dakkada bir değişen, tattan yoksun yavan rifler, progresif/teknik işler yoktur; arayan başka kapıya.

Leadler genellikle uzun

tutulmuş ve genelde tempo farkı boy göstermeleriyle aksatılmış, sonra tekrar aynı yapıya dönüşler ile primitif yapı izlenmiş.

Bas fazla hissedilebilir değil kayıtta genellikle davul ve gitara yoğunlaşıyorsunuz. Klasik şekilde genellikle gitarı takiben arkadan izlemekte, ve senkoplarda baş göstermekte.

Kapak eski basistleri

Steve Somers

tarafından çizilmiş. Böyle el çizimlerinin sadeliğine bayılıyorum. Kurtlarla ilgili sözler yazan bildiğim yegane grup 1995 senesinde fikir ayrılıklarından maalesef dağılmış. 2000 senesinde

Death Trap

tarafından CD formatında tekrar yayınlanmış, o seneye kadar bağımsız olarak ayakta kalarak bir.çok devlerle konser vermiş. Bağımsız gruplardan favorilerimdendir biridir.

Grup zamanın en yaratıcı işlerinden birini icra etmemiş olabilir ama kulak verilmesi gereken besteleri var, sırf ürkünç havalar için dinlenmesi şiddetle tavsiye edilir.